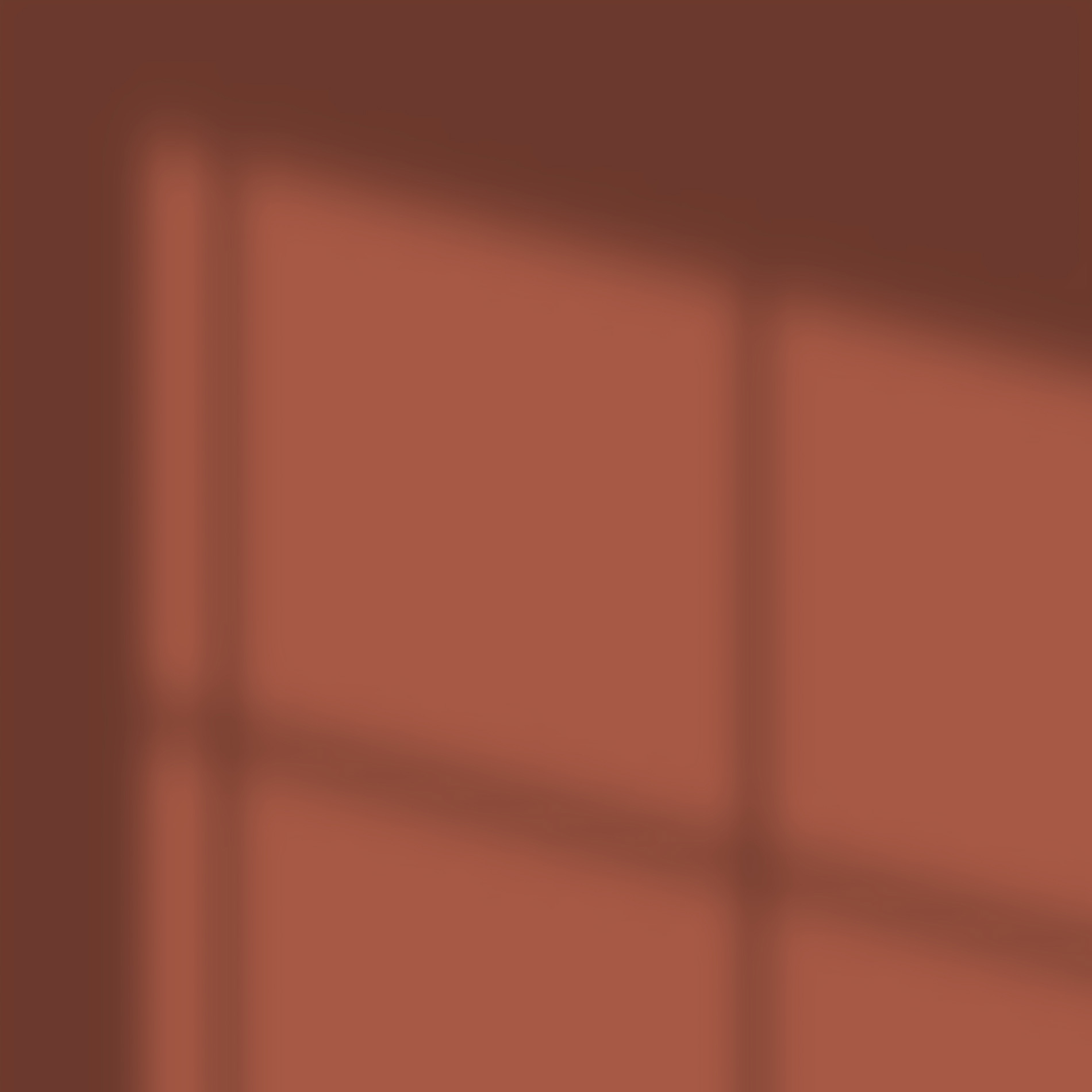 We believe yoga is for
everyone
Yoga
Yoga is a sanskrit word and means Union, it refers to the state of union to source or to ones higher self. This is the root meaning of yoga and also a part of the core values of AYÄM Studio. To experience that union of Mind, body and soul we need to be able to take control of our mind or fully surrender to it. This is where asana and meditation comes in. To be able to understand the descriptions of the classes in the schedule we would like to break it down a bit for you. To see full descriptions on each class, see the schedule.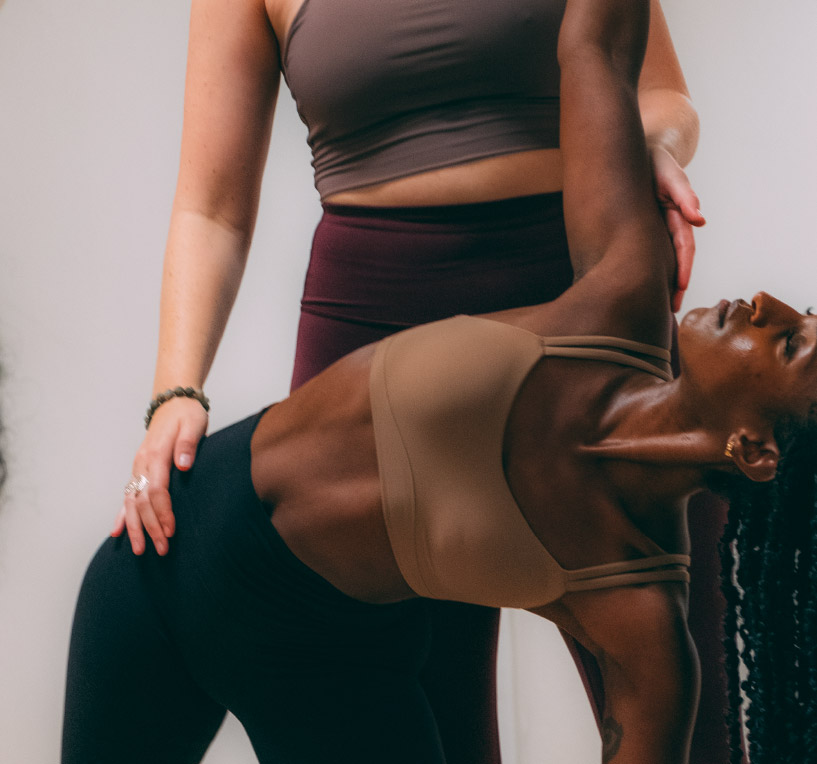 Hatha
The word yoga means union, It refers to the union of the body mind and spirit. Hatha is what many of us would call the root of yoga. In a traditional Hatha class we hold the postures longer, for a certain amount of breaths. The postures are designed to align your muscles, bones and skin. The postures are designed to open up the channels in our bodies, specially our main channel, the spine so the energy can flow more freely.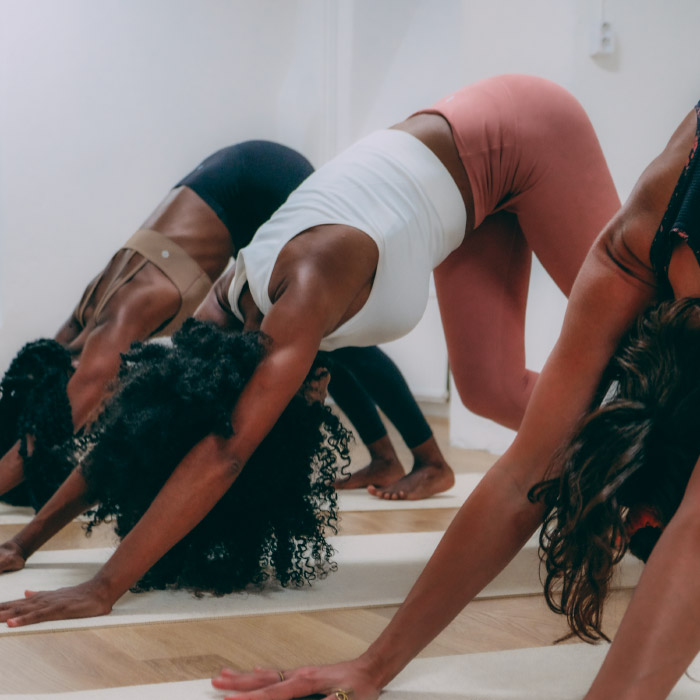 Vinyasa
In Vinyasa yoga we combine the movement with our breath. In a typical vinyasa class we build up one or multiple sequences that we flow through with the pace of our breath. The classes are playful and creative, we focus on movements and transitions rather than static postures.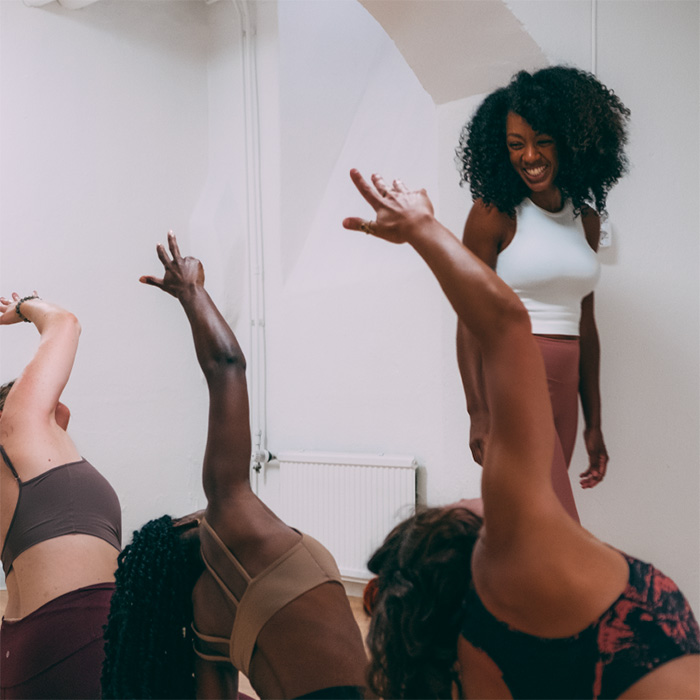 Ashtanga
Ashtanga yoga is a dynamic, strength building and flowing style of yoga. The traditional Ashtanga practices consists of 6 series. Now a days many classes are inspired by ashtanga but don't stick to the Ashtanga series.
Restful classes
These classes aim to calm the mind, relax the body and slow down to help our bodies unfold. The goal is to relax, nourish the body on a deep level and tap in to the soma. Some examples of restful yoga classes are Yin-, restorative yoga and yoga nidra.