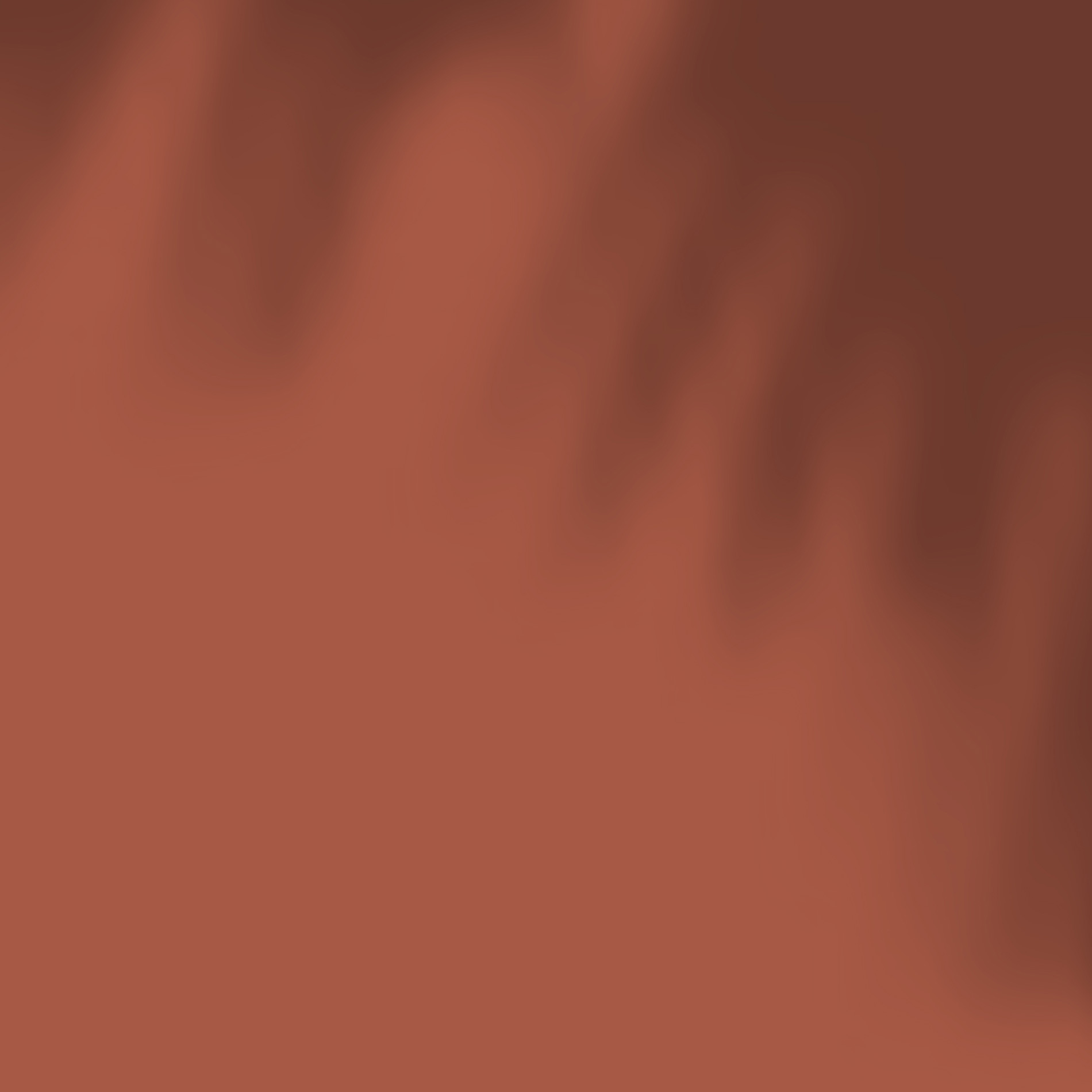 Events
Below you can see the events open for sign ups at this point.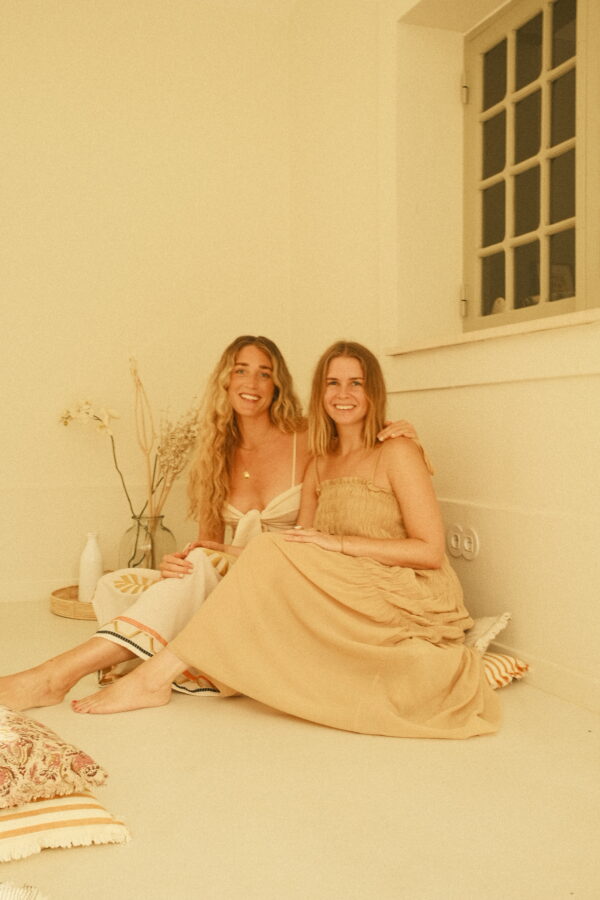 Kap & non duality weekend immersion with Julia Bergh & Mathilda Ritzén
25/11 11:00-17:00 – 26/11 11:00-17:00
*It's recommended to have attended a few KAP classes to enroll, the deeper your experiences has been in class the more you'll get out of this weekend.
After experiencing KAP during the open-, go deeper classes and kap weekend immersions, here is an opportunity to enter the process on a much deeper level!
You will be immersed in & blasted by this specific transmission energy for 2 full days. The focus on this course is the full and actual embodiment of the kundalini force, right down from the crown, through all the chakras into the base of the body, together with a deepening of the non dual experience through different variations of transmission practices.
The immersive nature of these 2 days allows the transmission force to penetrate into the being at a level that the open- and go deeper classes simply cannot reach.


What you'll get:

Through the demonstrations, discussions, sharings & direct experience, you will:
* Learn about the range of energy types in people as well as the range of experiences that are most commonly encountered, from the earliest kundalini responses to later stage phenomena.
* understand & experience the embodiment of the spirit force into the physical body at the cellular level.
* be able to distinguish between a fully embodied energetic transmission versus a dis-embodied out of the body style transmission.
*experience the non dual state of consciousness in the manifested and non manifested form.
The whole weekend will be intuitively based and custom made for the participants needs
Lunchbreak around: 14:00-15:00
PRE-REGISTRATION IS ESSENTIAL as spots are limited, pls note that the facilitator holds the right to decline an application if the person is not ready for the deep level of activation that this weekend holds.
NOTE:
– This is a 2 day course. It's not possible to participate for one day only.
– All registrations are subject to approval by the KAP Team
—————————————-

(Please arrive 15 minutes early to start on time.)

Wear loose and comfortable clothes.

Ideally, don't eat too much before the session.

—————————————
Facilitator Profile:
Julia has been working in the fashion industry with fit and design for many years. She's a licensed Yoga teacher, Intuitive coach and level 3 KAP facilitator. She finds KAP to be the most transformational practice of all.
Julia is also the founder of AYÄM studio, a center for healing in the city of Stockholm.

Julia did the Kap facilitator training in London 2019. Julias goal is to create a safe and fun space where we can grow and go deeper together.
Julia did her level 2 training in 2022. The training focused mainly on the non dual state and transmitting this to others. 

Julia is also the only level 3 facilitator in Sweden. 1 of 4 in the world. She was handpicked by Venant to train others into becoming kap facilitators and she sees this as her greatest honor of her career.
*Mathilda Ritzen is a level 2 Kap facilitator and works mainly in Stockholm when she's not traveling with kap. She is also one of the founders of Holy Crap podcast and Holy Crap community where they organize retreats and events.
Mathilda did her level 1 kap training in Tulum, Mexico in 2022. Since then she's been hosting classes at AYÄM studio and around Sweden.
She just came out of level 2 training where we focus on the non dual states of consciousness and she is ready to share all of this knowledge with all of you.
.




—————————————
WHAT IS KAP?
KAP is a direct Kundalini Transmission that activates the Awakening of the Kundalini. Spontaneous movements can and do arise. Some consider it a cathartic experience or something that gives them deep insights or realisations. But these are just some of the side effects that can and do happen.
A profound rewiring of the brain structure and central nervous system happens with continued exposure. Every "symptom" or sign of a kundalini awakening, from the earliest signs to the later end manifestations are seen regularly in participants.
WHAT HAPPENS DURING A KAP SESSION?
You lie down on a yoga mat. Some music is played.

The facilitator touches or presses some of the chakras or meridian points on your body. That's it.

That's all that happens on the outside. What happens on the inside is a totally different story!
Energy exchange: 5500sek
(Limited number of seats)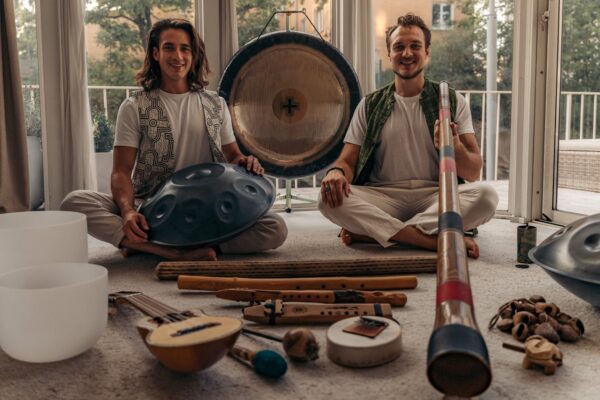 Medicine Music Nights with Mike Näselius & Edward Veem

29/9-23 20:00-22:00
Step into a space of soulful vibrations and transformative melodies at our enchanting Medicine Music Nights. Nestled on cushions and blankets you will find yourself embraced by the serene ambience, allowing the vibrations of the music to wash over you like a gentle tide. The live music is attuned to the energy of the room, each note crafted with intention, guiding you on a meditative journey into complete presence.
The evening starts with a guided breathwork and meditation, gently moving into the vibrations of live music and healing sounds. Close your eyes and let the waves of the sound carry you deeper within, as you release the stresses and open yourself to the healing frequencies that surround you. As the evening comes to an end we invite you to join us for a guided voice activation where you will feel how your own vibrations gently merge with the frequencies of other participants and the music played, giving you a sense of complete oneness.
Whether you are an experienced meditator or new to the practice, our medicine music nights invites you to embrace the power of music as a catalyst for self-discovery and emotional release. Join us for an evening that resonates with your soul, body and mind as we gather in unity to explore the boundless realms of sounds.
About Sound Awakening Tribe
Sound Awakening Tribe is a medicine music duo consisting of Mikael Mendoza Naselius and Edward Veem. Their vision is to inspire presence and healing with the help of sounds and musical frequencies. They travel around the globe studying the art of sound healing, collecting new instruments and learning music and sounds from ancestral cultures. The music is a present exploration of the moment, a blend of shamanic music mantras, tribal and dream-like soundscapes.
Energy exchange: 300sek
(Limited number of seats)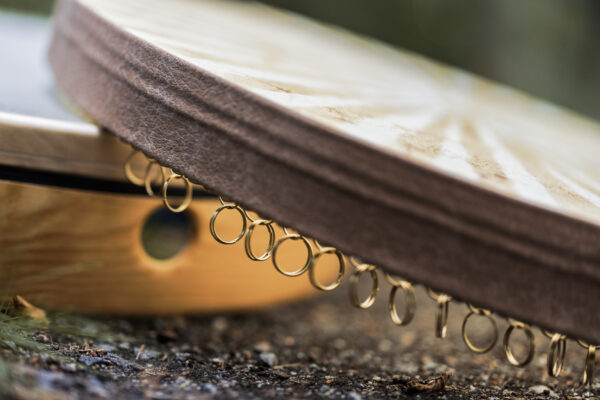 A path to let go with Soroush Shouri & Mia Mattsson

1/10-23 12:00-17:00

Soroush and Mia welcome you to their first event together – a journey where they offer you a safe space to surrender and let go through their own special touch.
The afternoon will offer you one hour of Soroush's powerful drums followed by a KAP session held by Mia.
Soroush's Drum Journey:
Step into the captivating world of our Drum Journey—an immersive experience that harmonizes drum rhythms with meditation, leading you to reconnect with your inner self and uncover profound bliss.
The rhythmic beats of the drum will transport you to a trance-like state, opening pathways to creativity, intuition, and deep insights.
Let the primal beat resonate within you, awakening your senses and igniting a path of self-discovery. Surrender to the rhythm, liberating yourself from worries and stress, and embracing the moment with pure delight.
As the drum's vibrations quiet your mind, you may receive visions, symbols, and intuitive messages that inspire your creativity and provide guidance.
Join us for this extraordinary experience, where the ancient technology of drumming becomes a gateway to mindfulness, tranquility, and emotional release. Unleash the blissful depths of your inner being on our rhythmic journey. Surrender to the Rhythm. Embrace the Bliss.
KAP with Mia:
KAP (Kundalini activation process) is a direct energy transmission that activates the process of Kundalini awakening. During the 60-minute session, spontaneous movements can and do arise. Some consider it a cathartic experience or something that gives them deep insights or realizations. But these are just some of the side effects that can and do happen.
A profound rewiring of the brain structure and central nervous system happens with continued exposure. Every "symptom" or sign of a Kundalini awakening, from the earliest signs to the later end manifestations, is seen regularly in participants.
During the session, you lie down on a yoga mat. Some music is played, really good music that helps you to surrender. Mia will touch or press some of the chakra or meridian points on your body. That's it. That's all that happens on the outside. What happens on the inside is a totally different story…
The transmission of KAP is different from any classic Kundalini practice and goes beyond just Kundalini. Even though clients might go through deep healing and have strong experiences on a spiritual level, the focus in KAP is the embodiment of the spirit force and the shifts it brings in your consciousness.
What matters is not what happens in a session, but the great shifts in your life after sessions.
Clients typically report having deep insights or realizations, strengthened intuition, shifts in the perception of reality, more clarity, developed senses, a capacity to feel more deeply, deeper states of consciousness, a sense of purpose, deeper connection to themselves, living with a more open heart, inner knowing, bliss states, experiencing non-dual states or oneness… the list goes on.
Energy exchange: 850sek
Early bird: 700sek (valid until 10/8 use the code 'earlybird1oct' at check out)
(Limited number of seats)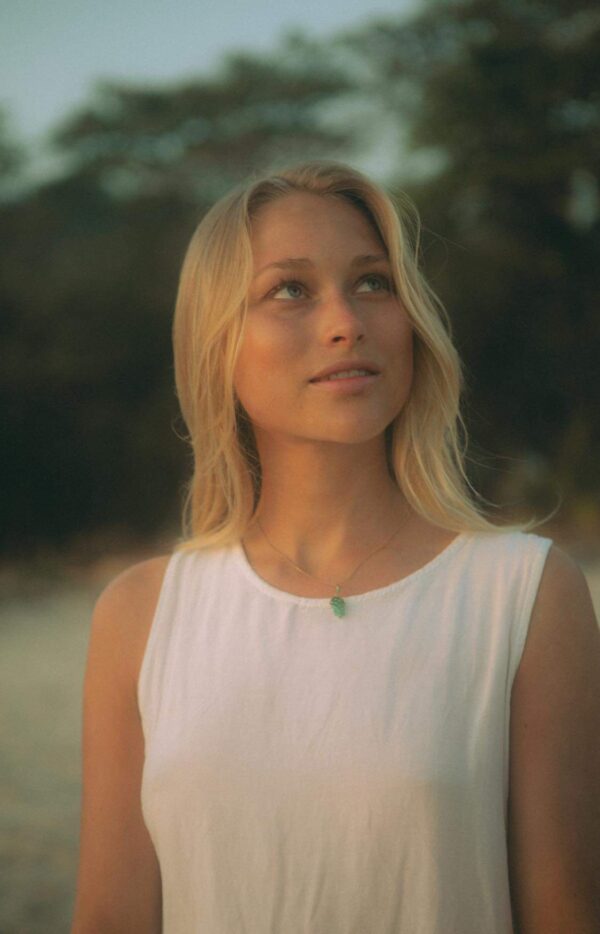 From stressed-out to blissed-out with Thomasine Wrede

6 classes over the course of 6 weeks every Sunday starting 8/10 to 12/11 at 18:30-20.00 + 1 virtual follow-up on 19/11 at 18:30-20.00.
Join us for this course that will reset your nervous system and support you in going from a stressed-out to blissed-out state.
We will gather with the same group every Sunday to learn about your anatomy and physiology involved in a stressed, worried or anxious state, tools to influence these states including Medicine Yoga and somatic exercises, and group discussions and coaching to take consistent action to shift from a stress to bliss.
The true value for you as a participant includes:
• A calmer, stronger and more resilient nervous system – unlocking the true healing and well-being power of your body & mind
• An enhanced ability to listen to, and better understand, your own bodily signals
• Tools to reduce stress, worry and anxiety, and to enhance mental, physical, emotional and spiritual well-being
• A community of likeminded people prioritising their health & well-being
• Personal coaching by Thomasine in a group setting
• An accountability buddy helping you stay committed to lasting change
• A virtual check-in 4 weeks after the last class to follow-up on your commitments to lasting change
A typical class will look like:
• Energy check in
• 25min Short lecture about your nervous system, belief systems, neuroplasticity, trauma response, somatic exercises & more; or Sharing & group coaching.
• Medicine yoga class for Stress, Anxiety and Worry (ca 60 mins)
• Take-home exercises/commitments until the next class
Energy exchange: 2000kr
(Limited number of seats)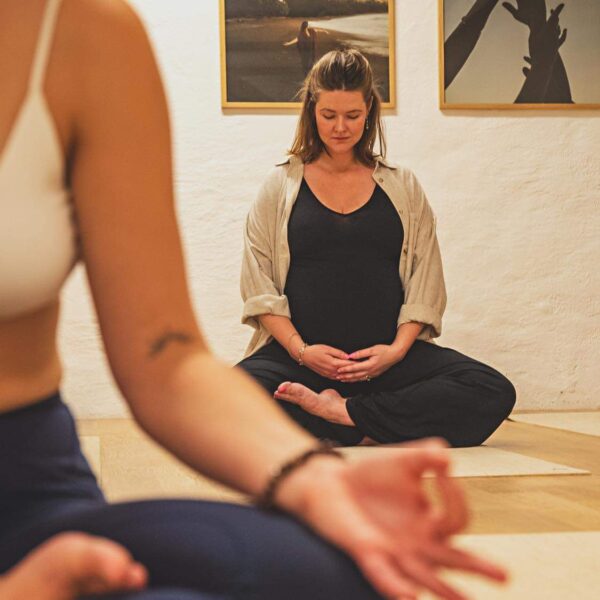 Prenatal yoga with Annie Vartanian

5 classes over the course of 5 weeks every Sunday starting 8/10-23 – 5/11-23 13:00-14:00
Focusing on honoring and gently preparing the body, mind and soul for the deeply transformative process that pregnancy, birth and motherhood has.
Prenatal yoga is a great tool to help you adapt to the changes that take place in both the body and mind during these nine months. In this prenatal yoga course, we take a dynamic approach that will focus on a mix of prenatal yoga practice, breathwork, meditation and learning relaxation tools such as birthing massage techniques and affirmations for mental centering.
Suitable for new or experienced yoga practitioners in the second or third trimester of your pregnancy.
• Language: Swedish/English
Energy exchange: 1500kr
(Limited number of seats)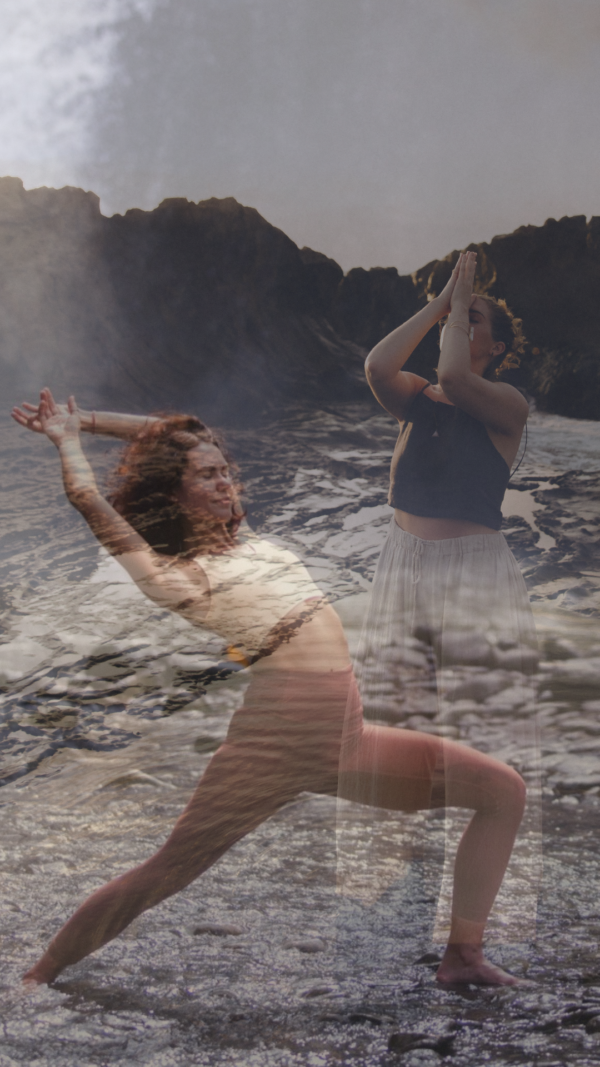 Autumn retreat with Julia Bergh & Sofia Irene Schörling
19/10-23 11:00 – 22/10-23 15:00

Come join us at Idöborg for a cozy yoga retreat in the Stockholm archipelago.
Weaving together the essence of yoga and inner healing, on a journey through the heart.
Surrounded by nature on a small private island, nourished by delicious foods and together with a beautiful community. We will explore the four elements (earth, water, fire & air) through our bodies, minds & hearts. Using practices based in yoga, meditation, breath, sound & energy.
A place for you to explore and fall in love with all parts of your human experience.
And to share this playground that we call life.
There will also be free time to simply rest and recharge before the long winter begins.
This retreat is for you!
A retreat day:
We will wake up with the bell to start the day in silence with "tea & pages" before walking over to the dojo for our morning practice while witnessing the sunrise. We will soften the body and fine-tune our breath followed by a nurturing breakfast where we will share our first words.
When the food has landed softly in the belly it's time for the strongest flow of the day. We will raise the heat and allow our breath to guide us on the mat.
The lunch will be served in the middle of the day, all inspired by the element. In the afternoon there will be a workshop where we will dive deeper into the element and how to balance the element in our body and life.
Before dinner we'll have a soft practice on the mat to calm our nervous system and land softly back into our body. For those who wish, the wood burning sauna and a cold swim in the Ocean offers an opportunity to detox and ground before dinner.
In the evening we will enjoy our dinner with all our senses before getting ready for the night and going back into silence.
Possible schedule:
07.00 wake up
07.30 tea & pages
08.00 morning practice
09.00 breakfast
11.30 dynamic practice
13.30 lunch
16.00 workshop
17.30 evening practice
20.00 dinner
Autumn invites us to release and let go of what no longer serves us. As the leaves begin to fall, so will that which no longer aligns with our purpose. This long weekend offers a moment to reflect and rediscover our heart's song!
This retreat will mainly be guided by Julia Bergh and Sofia Irene Schörling
Julia is the founder of the healing studio Ayäm Studio in Stockholm. She works as a yoga teacher, KAP facilitator and intuitive coach. She loves to explore the human experience and all it has to offer, the physical, mental and spiritual realm. Julia is passionate about guiding others and creating a safe environment for her participants to meet all the inner parts of themselves.
Sofia Irene Schörling is a yoga teacher at the healing studio Ayäm Studio in Stockholm, where she offers a variety of classes. From strong and creative flows to yin and yoga nidra. Besides that she also works as an intuitive coach. Sofia has a playfulness and curiosity for life which she brings to everything she does. She is passionate about guiding people into their bodies and hearts, reconnecting to themselves and allowing their own unique spark to blossom.
Energy exchange shared room: 6000sek
Energy exchange single room: 6900sek
(Limited number of seats)